Thailand's Our Jungle House invites travelers to escape the hustle and bustle of the big cities and get back to nature.
The setting of this eco-friendly accommodation could not be more idyllic. The resort is set on 25 acres of private rainforest near Khao Sok National Park. These parklands, majestic with their limestone peaks, are a thriving habitat for Thailand's tropical flora and wildlife. The sounds of the native animals, including lemurs and civet cats, only add to the atmosphere of Our Jungle House.
Our Jungle House's bungalows and tree houses were built to complement the surrounding rainforest rather than disturb it. All natural building materials were used and environmentally-friendly practices made the Jungle House the area's first green resort.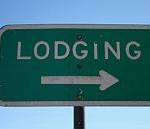 The rooms are neat but not overly luxurious, delivering guests what they need without the frills. Many tourists may be disappointed by the lack of air conditioning, but there are fans to help keep you cool. The lack of hot water is also disappointing, but at least drinking water is made available. The mosquito coils and nets also come in handy during summer. Free WiFi is also on hand so you won't feel completely cut off from civilization!
The resort's staff are friendly and attentive to all your needs. You need not worry about a language barrier either, as staff members are trained to speak English and German.
As the resort is somewhat isolated, you'll probably enjoy many meals at Our Jungle House's restaurant.
The cooks specialize in authentic Thai cusine, but fussy appetites and young children are not forgotten. The menu also includes vegetarian dishes and western options including fried chicken, spaghetti, and homemade French fries.
If you'd like to venture out, the resort has vans, cars, and motorcycles available for hire. A cheaper alternative is to use the public buses. Staff can provide free transport to the bus stop, so you need only pay a small fare.
There's plenty to do around the resort though, whether you'd like to laze on the nearby River Beach, explore the surrounding area on your own, or enjoy one of the organized activities. These tours include jungle treks on the back of elephants, canoe excursions down the Sok River, scuba diving, and nighttime wildlife safaris.
Our Jungle House may not offer much in the way of luxury, but its back-to-basics accommodation might be just what you need to recharge your batteries.