Find Travel Deals, Discounted Trips, & Vacations
FRUGALMONKEY.COM is the place to look for travel deals, online travel guides, work abroad advice, and other travel resources.
Save Money on Travel
Don't overpay for airline tickets, cruise vacations, hotels, rental cars, and other travel related expenses. It's possible, if you have a little knowledge and ingenuity, to find discounted airfares, great cruise deals, low price travel packages, and cheap hotels online through consolidators, travel auctions, and airline websites, where you'll find weekly airfare specials or efares.
Learn how to travel on a budget
Get tips for saving money on last minute travel, and
Utilize free online locations guides: Mexico Travel, Australia Travel, Argentina Travel, Greece Travel, Hawaii Travel, South Africa, and Alaska Travel. (new country travel guides added all the time)
Are you ready for a long-term adventure abroad? FrugalMonkey.com is the place find out about working abroad and working vacations. College students, recent graduates, retirees, and people bored with their current jobs are perfect candidates to work abroad.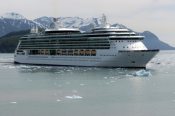 Make the most of what FrugalMonkey has to offer. Look through our extensive travel guide sections to learn about specific countries. Our content was written by people who live in or have extensive knowledge of each country.
Then learn how to save money and get travel deals using the many insightful tips provided. Don't buy those airline tickets or book a cruise until you have done your homework. Save on travel! Pocket the savings for use on your trips.